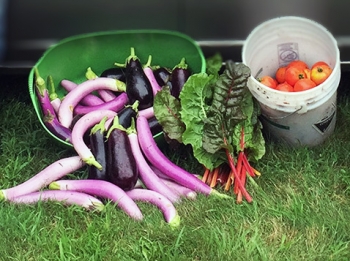 Perhaps you know someone you consider a master gardener, someone whose skill with plants and flowers is far above average. 
Perhaps you also know an Extension Master Gardener (they may be the same people). Not only do these accomplished individuals have a touch for making green stuff grow, but they also completed lots of classroom hours and volunteer work to earn the right to call themselves 'master gardeners.' In Connecticut, 574 active Extension Master Gardeners contributed 33,609 hours of public service statewide in 2017. 
UConn's Extension Master Gardener program turned 40 in 2018. Learn more about the people who were involved in the early days, and the people who are involved today. See "At 40, the Master Gardener Program Grows Its Presence in the Community." Or download the text below.