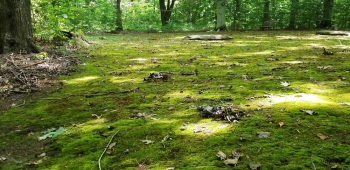 For every time I hear the question, "Why is there moss in my lawn?", I would like to turn it around. Why is there lawn growing in the moss? For many spaces, moss is an excellent natural ground cover. 
In this week's article from New London's Day newspaper, we discuss "Much to Love About Moss." If you have trouble with the link, please download the PDF below. 
If you want to learn how to let moss replace parts of the lawn, see "Create a Moss Lawn for Year-Round Green."