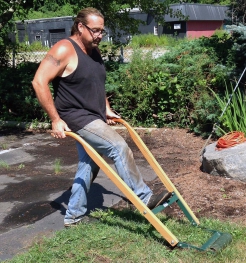 Maybe the lawn is so full of weeds you can't stand to look at it anymore. Maybe you're dreaming of a colorful garden bed along the stone wall you can see from the kitchen window.
Starting over may seem daunting. But sometimes it's the only way to go. 
I recently interviewed two landscape companies on how they create new lawn and garden beds. Their answers may surprise you, given that neither of them uses any weed killers.
To see the whole story, visit the link. If you are having trouble with the link, download the PDF below. 
Photo courtesy of Perennial Harmony