It was February 25 when I put five milk jugs outdoors for my first experiment with milk jug growing. On March 30 that year, there was plenty of germination. By the end of April, I was harvesting spinach.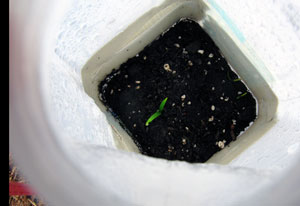 I began harvesting spinach in late April. Baby carrots were
later,
but worked equally well. See below.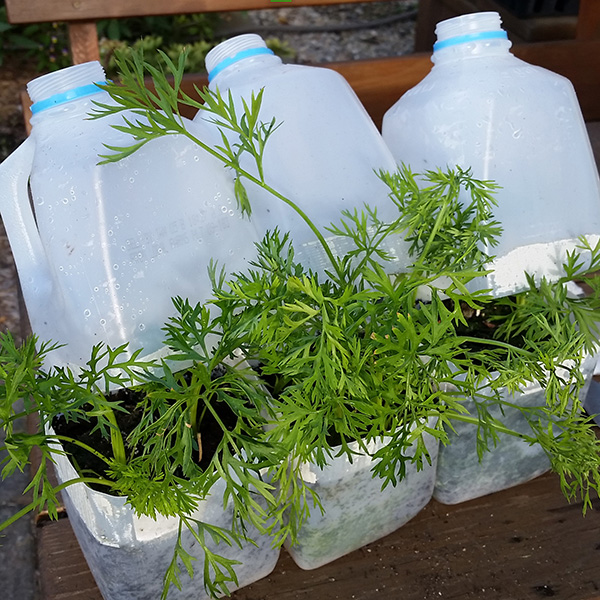 My thanks to my friend Chuck Landrey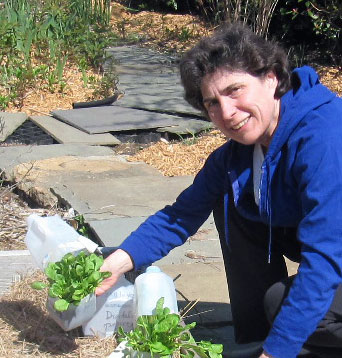 All late winter/early spring planting is subject to some difficult weather. Freeze/thaw cycles can reduce success with even the hardiest varieties. But isn't it nice that some seeds will "wake up" outdoors when conditions are right? They don't need to be coddled indoors under lights. 
Suggested seeds: All types of salad greens, spinach, arugula, mache, swiss chard, radishes, carrots (baby varieties), and early beets.
Also use seeds in packets that say "cold-hardy seeds," "self-seeding," "sow in fall or spring," "Can be direct sown early," or "needs stratification."
Some flower examples include yarrow, asters, blanket flower, black-eyed Susans, butterfly weed, coneflower, blazing star, and purple hyssop.
To prepare the planting: Use either quart or gallon jugs. Slice them horizontally on three sides to make an opening. Fill the bottom with four inches of potting soil. Sow the seeds. Put the severed top back in place. Use duct tape to adhere the top to the bottom. Place outdoors. That's it!
You may choose to do some transplanting out of the jugs when the weather is right, but there's no need. You can harvest directly from the milk jugs. 
Milk jugs provide just enough protection and humidity, apparently, to overcome the challenges of late winter and early spring weather. What I like about this method is that I don't have to take up space indoors or worry about lights and water.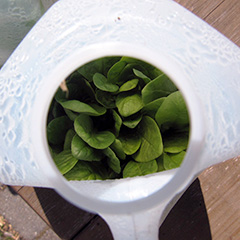 There's a website dedicated to this topic: WinterSown.org.