Date:
Saturday, July 28, 2018 -
Please join me and Dr. Kimberly Stoner, an entomologist from the Connecticut Agricultural Experiment Station, as we visit five pollinator gardens and meadows. 
What You Will See:
Five sites, including: • Pollinator plantings surrounding a downtown parking lot on a reclaimed brownfield • Two residential meadows adjacent to a Long Island Sound estuary • Two larger inland meadows, one upland and one a wet meadow, both set along forest edges
What You Will Learn:
• How to use native plants to provide the greatest value for pollinators, birds, and other wildlife • Examples of meadow site analysis and plant selection • Examples of site preparation • How to work toward a persistent meadow that remains a valuable pollinator and wildlife habitat for many years • Plant lists and other extensive written material are included with registration.
Details:
Cost: $50.00 if registered in advance. Register by Monday, July 23, 2018. Space is limited. Please bring your own lunch and plan to carpool after we reach the initial meeting site. Tour will take place, rain or shine. 
Link for registration: www.ct.gov/caes/pollinators
4 Credits for NOFA Accredited Organic Land Care Professionals, Pesticide credits applied for.
For more information: contact Tracy Zarrillo: Tracy.Zarrillo@ct.gov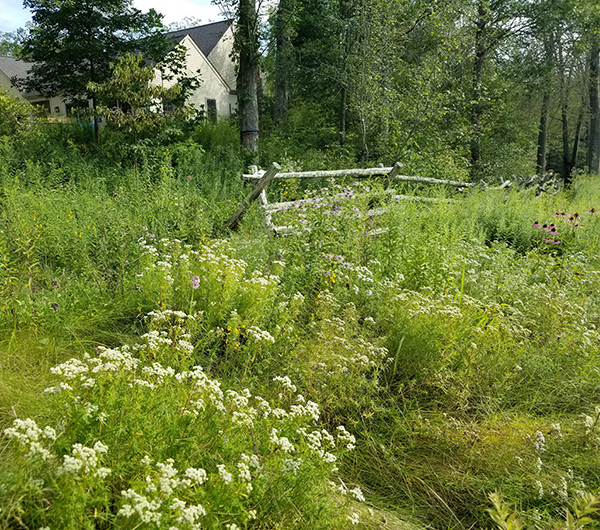 Supported by a Specialty Crop Block Grant from the CT Dept. of Agriculture
Town:
Westbrook, CT, initial meeting