Date:
Saturday, March 3, 2018 -
DUE TO A CONFLICT WITH OTHER TOWN EVENTS, THIS WILL BE RESCHEDULED. DATE TO BE ANNOUNCED. 
Ready, set, sprout! Have a milk jug and some seeds? Come learn how to grow vegetables or flowers outdoors in late winter and early spring. Despite the cold, snow, and rain (or maybe because of them), you'll be amazed at the results. (See the article on milk jug growing.)
I'll talk for 15 minutes on milk jug growing and give a demonstration. Then Acton Library will supply the soil and duct tape. You'll need to bring seeds and clean half-gallon or one-gallon milk jugs (up to three per participant). Fruit juice containers work well, too.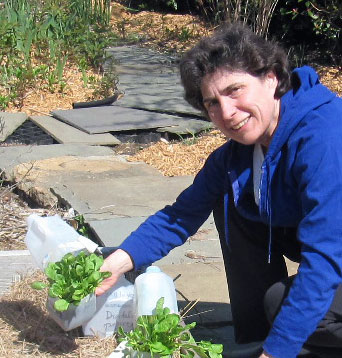 Suggested seeds: All types of salad greens, spinach, swiss chard, radishes, carrots, and beets. Also use flower seeds in packets that say "cold-hardy seeds," "self-seeding," "sow in fall or spring," "can be direct sown early," or "needs stratification." Some flower examples include yarrow, asters, blanket flower, black-eyed Susans, butterfly weed, coneflower, blazing star, and purple hyssop.
There will be up two 45-minute sessions. Limited to 18 participants per session. Pre-registration is required.  No children under age 5, please. All children must be accompanied by an adult. 
Session A:  12:30 – 1:15
Session B:  1:15 – 2:00
Two sessions: 12:30 to 1:15 and 1:30 to 2:15. 
Sponsored by the Friends of Acton Library. 
Town:
Acton Library, Old Saybrook, CT