Recently I wrote about ice melt products and what they can do to lawns and gardens.
Did you know there are three other winter landscape threats we can minimize? Please visit this article to learn 4 Ways to Protect Your Lawn from Cold, Snow and Ice.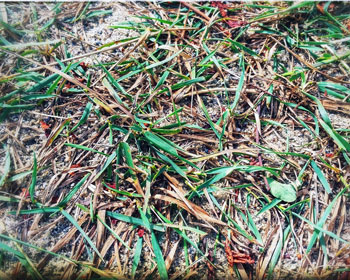 And remember: Don't drive or park vehicles on frozen lawn, if you can avoid it. Though it may seem like a solid surface, the soil will be compacted--a leading cause of stunted and uneven grass. To make matters worse, some weeds are happy to live in compacted soil (think crabgrass) and will out-compete the lawn grasses in those conditions. 
---
Yet grass doesn't usually die under a home ice rink. Go figure. 
To learn what happens to the grass under those popular home ice rinks, please read: 
Why Your Home Ice Skating Rink Won't  Kill the Lawn