Date:
Wednesday, September 6, 2023 -
Pollinator Support - Take It to the Next Level
There's a lot of information about plants for pollinator support, but real pollinator support is a year-round process that encompasses more than plants. In this one-hour presentation, we'll look at ways to invite pollinators into the landscape throughout the calendar. Learn how to blend good landscape design with habitat connectivity, fallen leaves, water sources, dark skies, and deadwood, among other elements. Learn about high-value plants and where to buy them. An extensive handout and plant list are included with this talk.
Free of charge and open to the public. Register here.
Sponsored by the Dun-Woods-Land Garden Club of Bloomfield CT and Bloomfield Public Library.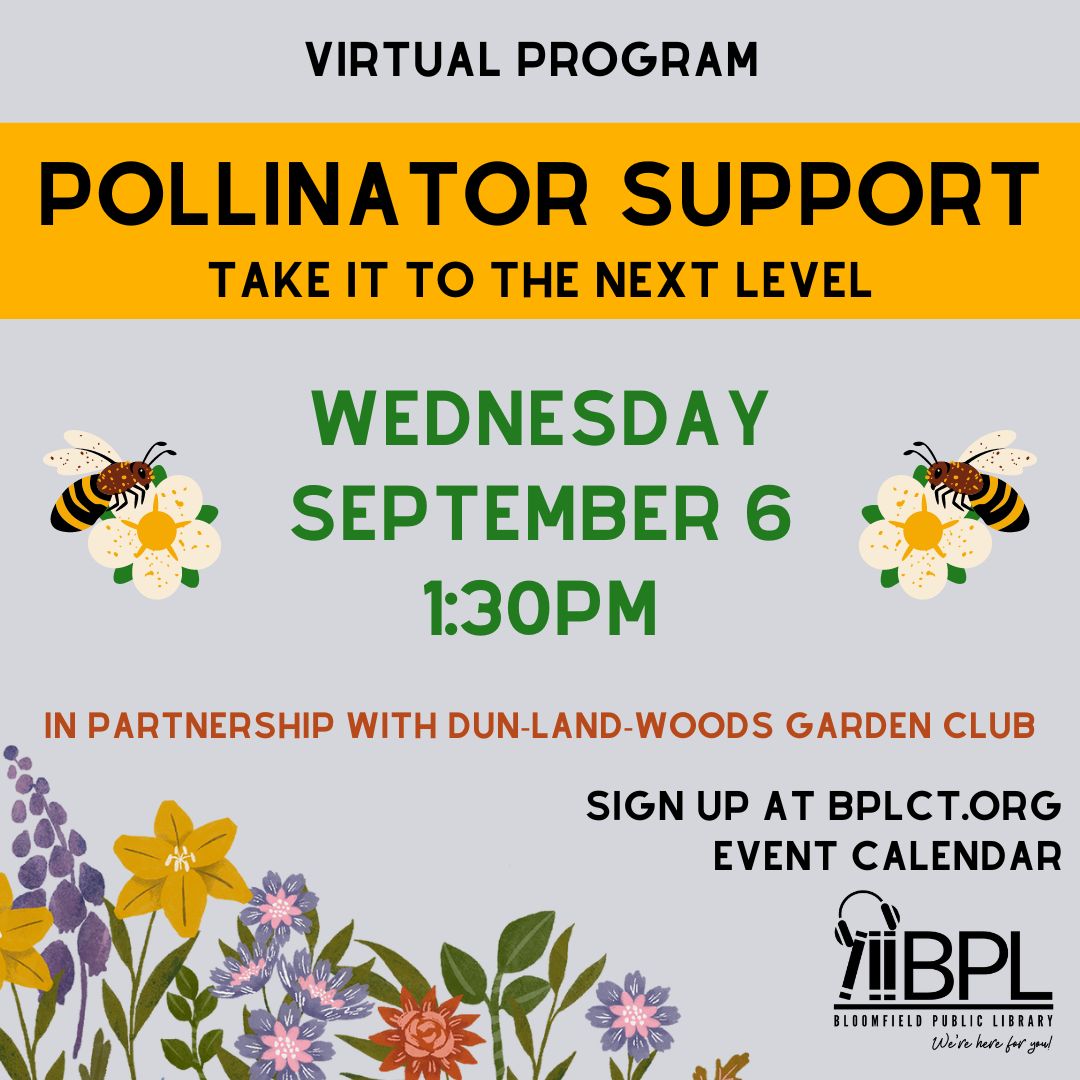 Town:
Webinar, Bloomfield Public Library