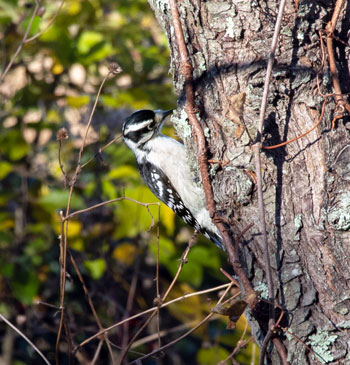 Native plants attract birds and beneficial insects, and keep them coming back to your yard, your neighborhood, or your community. In this one-hour talk, we discuss how to provide bird and pollinator support twelve months per year. Discover the importance of structure in creating a supportive landscape. We'll also share ways to identify the best plants for your location and where to buy them. An extensive resource list is included with the session, covering plant lists and purchasing sources. 
What recent participants said: 
"Thank you for your time and wisdom ! I enjoyed listening to you!! I admire and respect your efforts !" Matt C.
"Your presentation, 'Native Plants, Birds, and Insects', provided a lot of valuable information and was well presented." Chris P.
"I often hear about plans and think of plantings in 2-D when mapping out a garden.  I love, love, love how you brought 3-D planning to life for me!   Suzanne T.