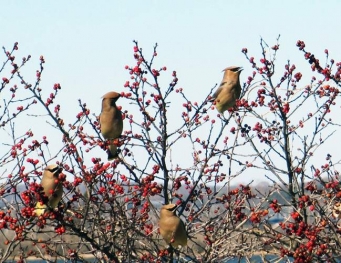 It's easy to dream of flowers in early spring and summer. But let's not forget that bees, butterflies, moths, and other pollinators need pollen and nectar from flowers during the fall months, almost until first frost. Birds, of course, need seeds and berries all year.
Help our fellow creatures by filling old lawn spaces with some of the 25 late-blooming natives listed in this August 2019 article at Zipo6/TheDay (Lots of photos posted there, too.) Light up September, October, and even November with these seven asters, seven goldenrods, three perennials, four ornamental grasses, three shrubs, and one small tree.
These 25 plants provide autumn nectar, pollen, seeds, berries, stalks, nesting materials, and habitat. And yes, they are also pleasing to see.
Get the complete list, as well as photos, references, and explanations, at Zipo6/TheDay. Or download the text below.