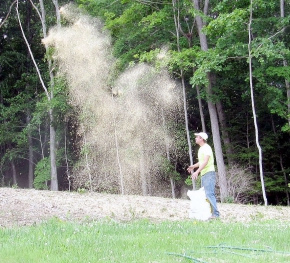 I've had a half-acre meadow for the past 18 years. I wonder how much lawnmowing that has saved? Meadows are a great way to replace lawn—and they're great for the bees, butterflies and birds as well.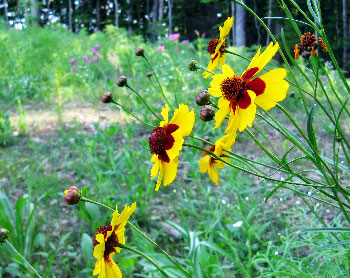 Many are surprised that fall is a great time--maybe the perfect time--to start next year's no-mow landscape.
Other meadow planting surprises: Sow the seeds after November 1. Make sure the seed mixture is between 40% - 60% grass species, a mixture of warm and cool season types. Choose native plants for the flowering varieties--that way you'll be sure to offer maximum support to our native birds, bees, butterflies, dragonflies and more. 
Please see: "Sow wildflowers now for next year's meadows." If you have trouble with the link, please download the PDF at the bottom of the page.