Yes, they are handsome animals, even fun to watch. But many property owners, when they look at deer, see only 165+ lb. creatures that require 6 – 8 pounds of vegetation daily during their 16-year lives. They've been called a "stomach on four legs" (and worse) by those whose landscapes are ravaged by the hungry critters. 
There are four categories of non-lethal solutions. It would be nice if any one of these resistance strategies alone would solve the problem, but most properties require more careful planning and multiple approaches. 
Need ideas? 
Please see my recent article from Lawn & Landscape, a magazine and web site for professional landscapers: "Co-existing with Bambi." If you have trouble with the link, please download the PDF below.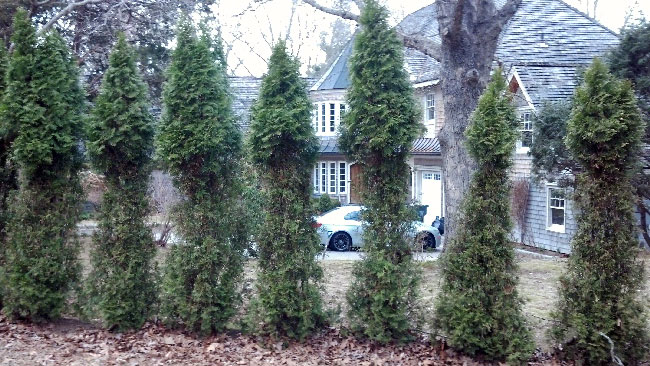 Arborvitae are among the most vulnerable trees and shrubs to deer browse. Here, they are reduced in the middle, an artifact of the deer's reach.