Date:
Wednesday, July 8, 2020 -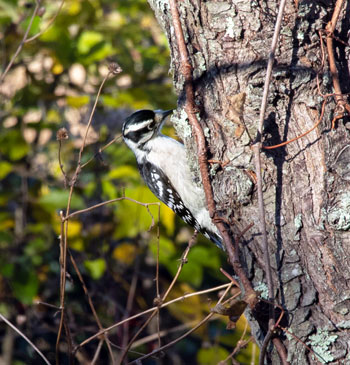 Take steps this year to make your yard or community more hospitable for birds, beneficial insects, and other wildlife. In this one-hour presentation, we'll discuss the importance of continuous bloom throughout the growing season, the value of using all levels of the landscape in our designs, and how to use nature's own design to improve habitat on any property. We'll talk about the "Homegrown National Park" concept that Dr. Douglas Tallamy explains in his most recent book, "Nature's Best Hope." Learn about the importance of habitat connectivity, fallen leaves, water sources, and deadwood. Learn about high-value plants and where to buy them. Handout and plant list included. 
Preregistration is required. Register here. 
What recent participants said: 
"Thank you for your time and wisdom ! I enjoyed listening to you!! I admire and respect your efforts !" Matt C.
"Your presentation, 'Native Plants, Birds, and Insects', provided a lot of valuable information and was well presented." Chris P.
"I often hear about plans and think of plantings in 2-D when mapping out a garden.  I love, love, love how you brought 3-D planning to life for me!   Suzanne T.

Town:
Webinar: Sponsored by Tower Hill Botanic Garden