Date:
Saturday, July 28, 2018 -
Please join me and Dr. Kimberly Stoner, an entomologist from the Connecticut Agricultural Experiment Station, as we visit five pollinator gardens and meadows on July 28 from 8:30 - 2:30. 
The tour begins in Westbrook, CT, for an introduction to a reclaimed brownfield that has become a "green" parking lot with a quarter-acre meadow garden. The tour then continues to private meadows in Killingworth, Chester, and two sites in Old Saybrook.
Participants will learn that flowering meadows can succeed in a wide variety of settings, both large and small. More importantly, they can be designed to support a variety of pollinators throughout the growing season.
The tour is planned for this date because New England native plants and grasses reach their peak between July and early October. Participants will see more than a hundred native plants, many of them in peak flower or plume. Pollinators of all sorts will be visible in full force.
Dr. Stoner is an entomologist with a specialty in native bees.  She will speak at each stop about the specifics of the pollinator habitat. I will speak about the planting history of the site, meadow establishment, plant selection, and the long-term maintenance of a successful flowering meadow.
The tour is designed to show how to create persistent flowering meadows and support pollinators and birds for the long haul. Participants receive extensive plant lists, as well as information on purchasing, planting, maintenance, and further education. There will be about 20 minutes for questions, plant identification, and photography at each stop.
The tour is open to all, but land care professionals will be interested to know that this combination of pollinator and horticulture education qualifies for four recertification credits for NOFA Accredited Organic Land Care Professionals, and five hours of Pesticide Recertification Credits in all categories.
There will be a picnic stop at the fourth meadow (my own!). Bring a bag lunch. A list of locations and directions will be sent about one week prior to the event. Most of the walking is on relatively level terrain, but surfaces may be uneven. Please wear good walking shoes and good insect protection. Provide your own transportation or carpool.
Registration: $50.00. Space is limited. Link for registration: www.ct.gov/caes/pollinators
4 Credits for NOFA Accredited Organic Land Care Professionals,
5 hours of Pesticide Recertification Credits in all categories.
For more information: contact Tracy Zarrillo: Tracy.Zarrillo@ct.gov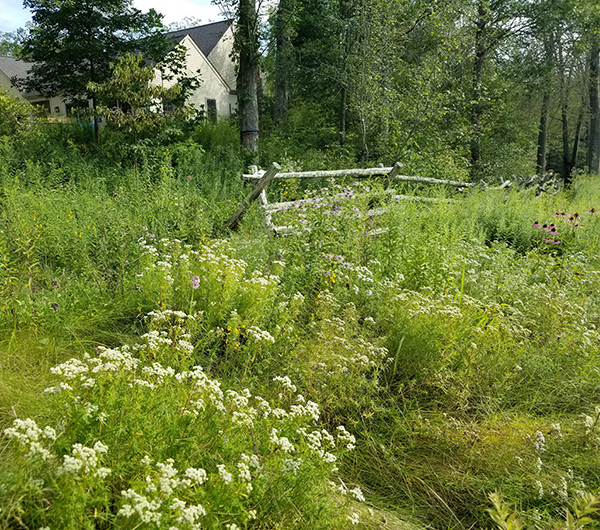 Supported by a Specialty Crop Block Grant from the CT Dept. of Agriculture
Town:
Meet & return: Westbrook, CT